Guided Meditation Album
Let the mesmerizing music and empowering voice of Efia guide you on your journey
towards self-discovery and enlightenment.
"The Key to Divinity" meditation album easily integrates your divine potential into your daily routine to raise your vibration and awareness on:
🔆 surrender and divine guidance
🔆 your divine essence
🔆 your soul purpose
🔆 self love and compassion
Balance your mind, body and spirit
This over 2 hours during soul-stirring audio album unblocks chakras from stuck energy and brings balance to your mind, body and soul through:
- Guided Meditations
- Affirmations
- Breath work Meditation
- Vocal Toning Exercise
- Light Codes & Light Language
Yes, let's start!
What People Are Saying About "The Key to Divinity."
Joan

What a journey! It is like a course, inviting you to go through the program with intention and attention. The voice of Efia is just hypnotizing. You can sense the care and confidence in all of her expressions. Feels very reassuring. The amazing music sets this meditation apart from all the meditations that I've listened to. Heavenly!

Murielle

I really love the affirmations. They are now part of my morning routine. The whole journey is just a huge source of inspiration. Beautiful to listen to. It invited me to meet my shadow self but in a gentle way. I felt guided throughout the whole journey. It is my go to when I need a confidence boost!

Lisa

This meditation journey was just what I needed. I was going through quite a challenging fase in my life and now I understand that every time I'm triggered it's an invitation to journey within. I've learned to use these triggers for my benefit and notice the change it brings to my friendships, work and just every day life. So grateful 🙏🏽

Unleash your Divine Power
€ 69,00 EUR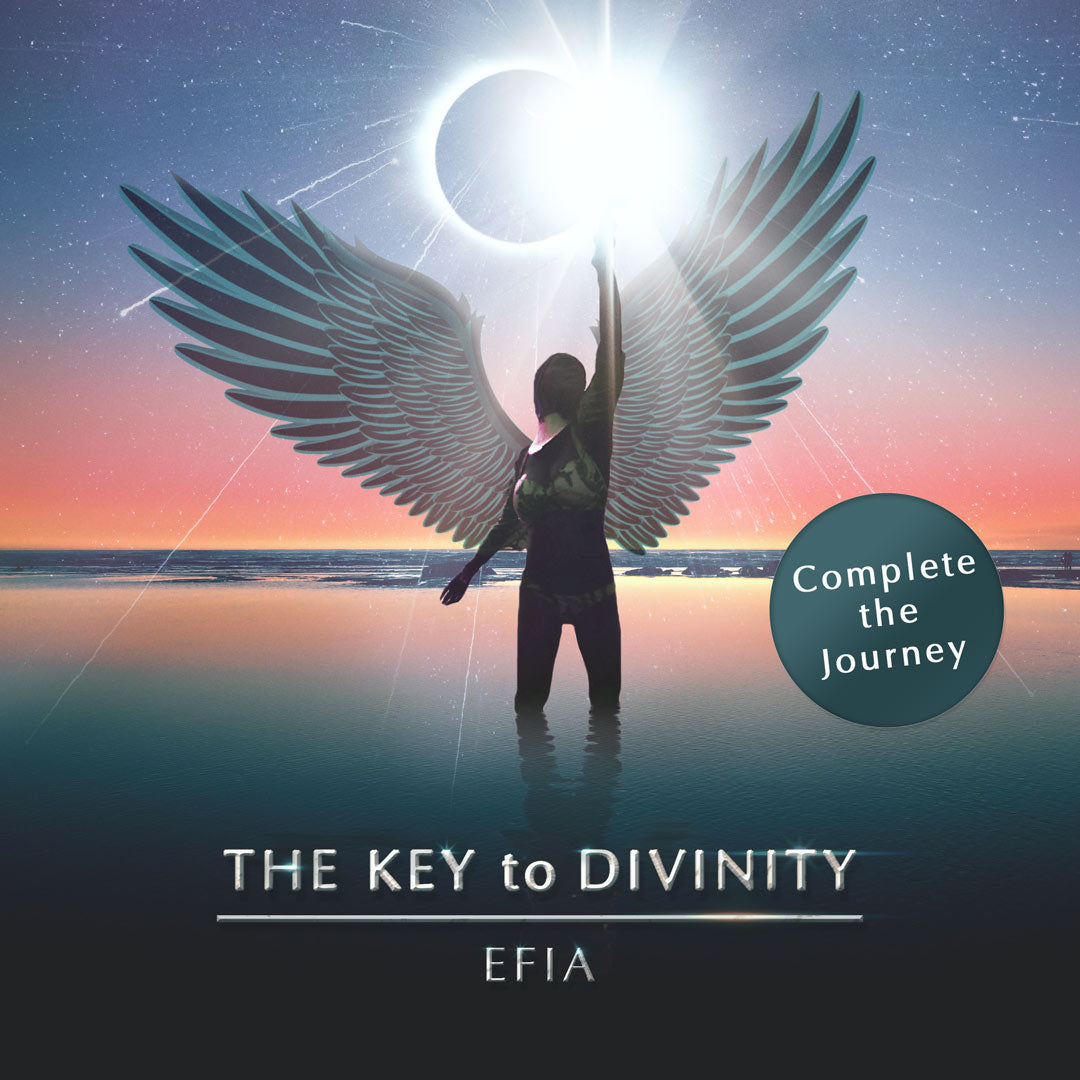 The Key to Divinity
over 2 hours of guidance and teachings ...
🔆To turn your challenges into moments of great awakening.
🔆To deepen your understanding of self love and compassion.
🔆To integrate your body wisdom into your daily life.
🔆To create from a place of self-confidence and purpose.
🔆To give deeper meaning to the relationship with family and friends.
🔆To discover a newfound sense of serenity, happiness and bliss.
Bonus included when you buy today
Discover the healing power of your voice
With our guided Vocal Toning Animation. Buy "The Key to Divinity" album today and get this ground breaking free toning exercise
A Glimpse of Divinity
Curious about what the full album has to offer?
These previews offer a taste of the peaceful healing journey that awaits you when you dive into the full album. Get a taste of the magic and get ready to embark on a 2,5 hour transformative meditation experience.
Recognition
Letting Go
Breathe into Your Present
Receiving
Body Wisdom
Trust and Flow
Beyond
Embody your Highest Self
Expand your consciousness
in a way that invokes spiritual growth positively influencing the experience of your every day life, the depth of relationships with family and friends and your sense of belonging in the world.
"All that you ever need, resides within you."
Experience magic and joy while journeying through harnessed wisdom and high music frequencies and discover the power of your own breath and voice invoking your body wisdom.
Yes, let's start!
Efia
has the ability to create a vibe that inspires others to invoke their inner power and let their brilliance shine through. Her intuitive and engaging way of connecting with herself and others has given great depth and meaning to her work as an artist, singer, creatrix, mystic, intuitive dancer and spiritual coach.

"The body a magnificent vessel to experience the material. Simultaneously a sensitive antenna to let the Divine pass through."
Why I created this journey
My vision is for people to discover what they truly are; divine energy rooted in love, peace and joy.
On my path of spiritual awakening I had to go through physical and emotional challenges such as complete body shutdowns, low self-esteem, trauma and loss of a loved one to meet my highest self. In these situations I learned that you can't control everything in life and surrendering to the present moment helps you overcome these challenges, opening the gateway to more love, joy and peace to flow into your life. That beautiful divine energy has always been there, always is and always will be. It is just covered by filters made up of thoughts and emotions waiting to be revealed.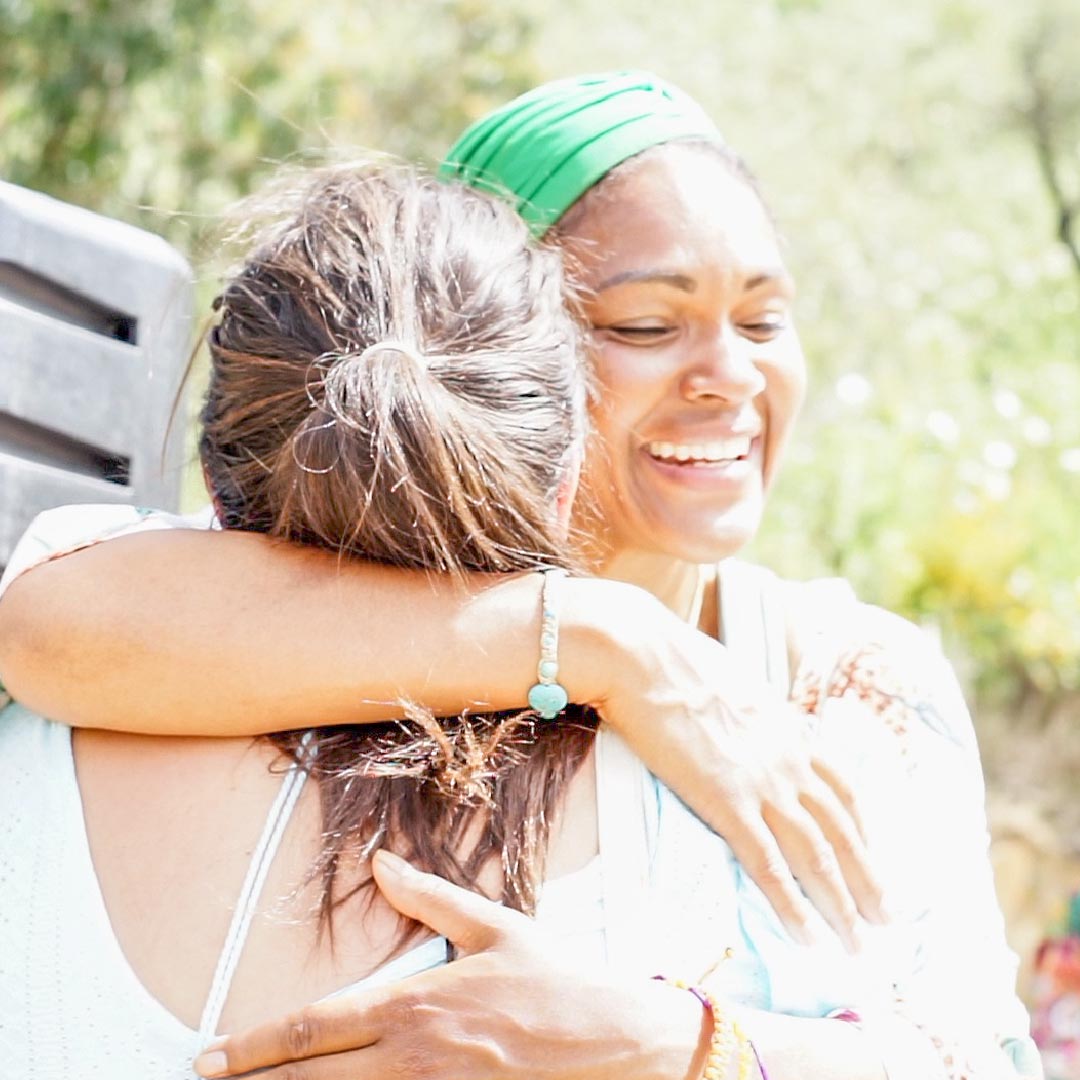 we can find ways to purify the density of our mind. Meditation does exactly that. Focussing your mind on a specific object, word, sentence, movement, sound takes your attention away from the monkey mind, bringing you into the present moment. I had some very strong experiences with being so caught up in the moment that time and space just dissolved. I felt such an expansion. Like there was nothing separating me anymore from my environment. Not my physical body, not my gender, not my age. I was just one with everything and everyone. Overflowing with love. And I was so open and receptive that I got access to the more subtle realms. Information downloads and channellings being a result. Complete surrender to the present moment. And the beautiful thing was that I discovered that I didn't have to be in a dark place first to get to that point. Walking meditation, guided meditation, ecstatic dance and sounding meditation turned out to be ways to meet the density of the mind and push through it in a safe way that even brings joy and magic to the experience. I just knew that was my soul purpose. To help people embody their divine energy in a way that is relatable and magical.
This meditation journey is my offering to the world to raise the vibration on the planet.
"The Key to Divinity"
Buy now
and receive more than 2 hours of
- Guided Meditations
- Affirmations
- Breath work Meditation
- Vocal Toning Exercise
- Light Codes & Light Language
Go through the portal...