December 10 - 2023 | 14:00 PM (GMT)
Carvoeiro | Portugal
Sounding into the Divine
A truly transformational event
"Sounding into the Divine" isn't just another sound healing journey; it's a 3 hour life-changing event that invites you to explore deep truths, unblock your chakras and embark on a journey towards self-liberation, inner awakening, and expanded consciousness.
Do you feel limited in expressing your true unique sound? Experience rigidity in your mind, body and soul? Long to elevate your energy and expand your consciousness?
We got you...
Yes, I want to liberate myself!
What other participants say
Ania

"Efia, Gijs and Martin, 

I want to thank you from the bottom of my heart for what you created and how you took me into place where I found my Higher Self and I connected with the Divine Itself 🥰it was a place I didn't want to leave and I wanted it to last for as long as possible, place where nothing else mattered and everything else melted away, leaving me with the feeling of Oneness with the Divine, and that place was WITHIN ME 🥰🥰🙏 I can't wait for the next, amazing experience so I will definitely join you again 🙏🥰 thank you for being wonderful Souls and shining bright, spreading love, kindness and the Divine connection" 🥰🙏💫✨💖

Kami

"The sound healing journey was for me one of the most beautiful experiences I ever had. The divine voice of Efia  combined with the unique music of light language and sound in the beautiful nature, was a fantastic opportunity to connect with my deepest emotions. Also the breathing work from Martín was very special. All 3 of you created a wonderful atmosphere and I am looking forward to the next event.

Jasmyn

"What a wonderful experience.

Magic!!

Efia's and Gijs energy is so peaceful and safe.

There music has so many layers, synchrony, and healing power."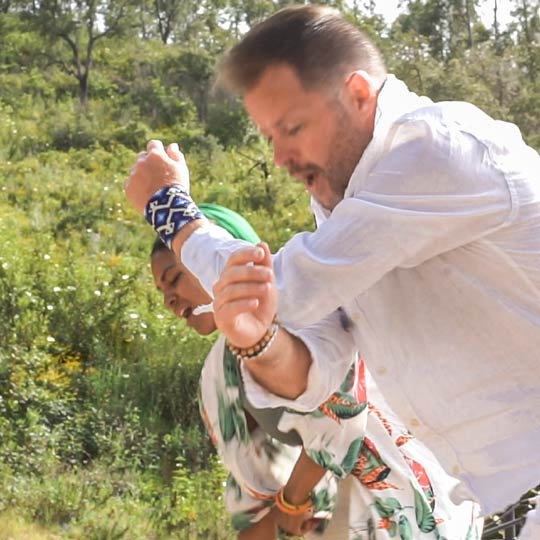 Movement
Our unique session begins by activating the participants prana through movement,rejuvenating their energyso they easily drop into a meditative state of being.
Sounding Techniques
You are guided through sounding techniques that require no singing experience, enabling you to uncover your true sound and expand your sense of self. You'll soon discover that everyone possesses a unique, powerful sound worth expressing and experiencing.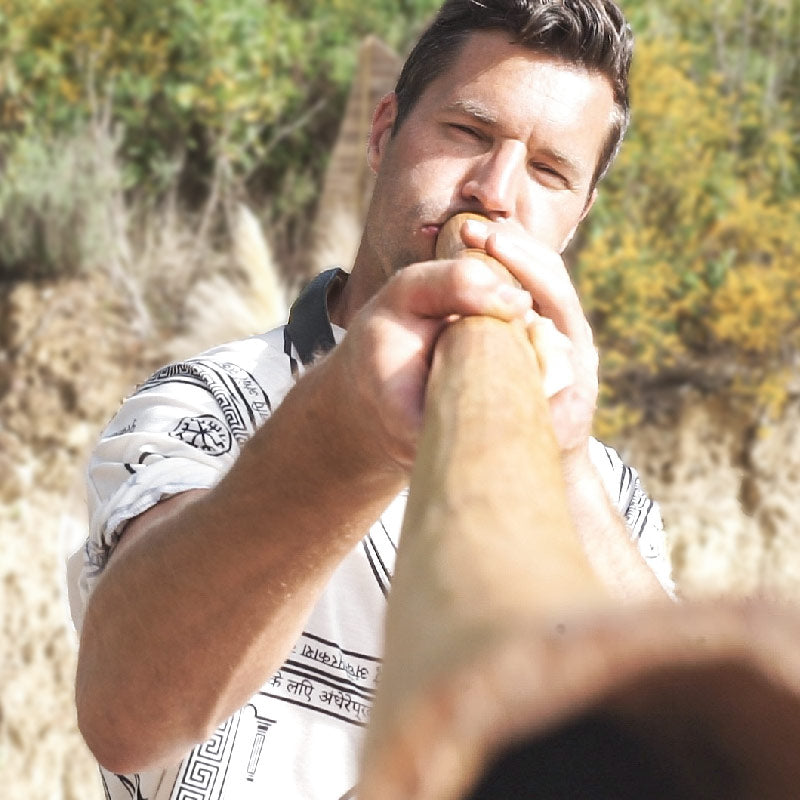 Breath and Musical Magic
The session features an easy-to-follow, yet profound breathing exercise driven by our custom-produced beats evolving into a mesmerizing sound journey guided by saxophone, didgeridoo, light language and singing. This musical experience ignites an inner spark and opens your heart chakra wide.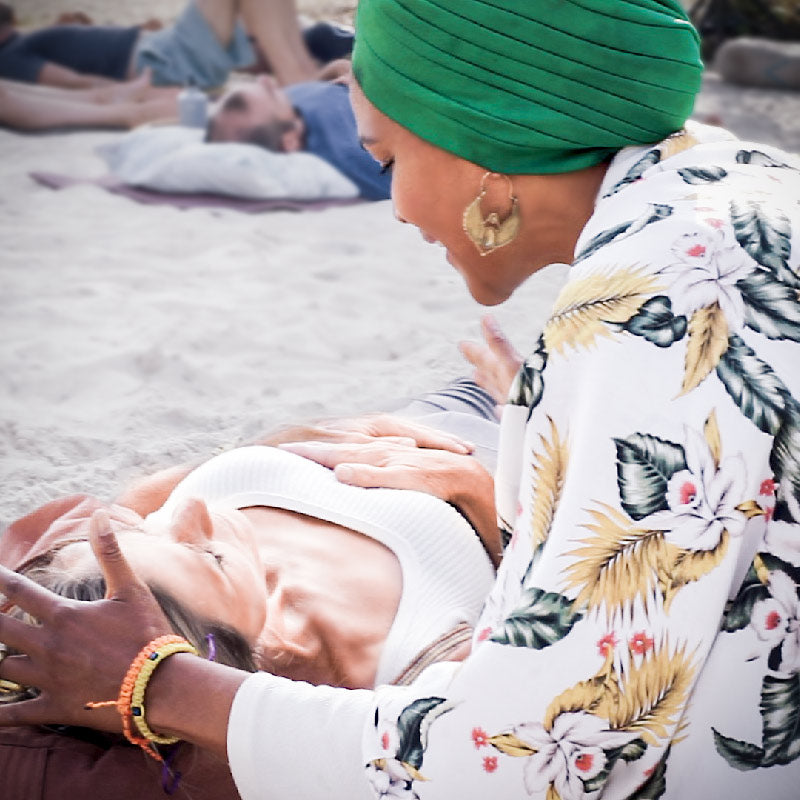 Personalized channeled messages
Efia has a personal channeled message for everyone, guiding you on your unique path beyond the mind and into other realms and dimensions.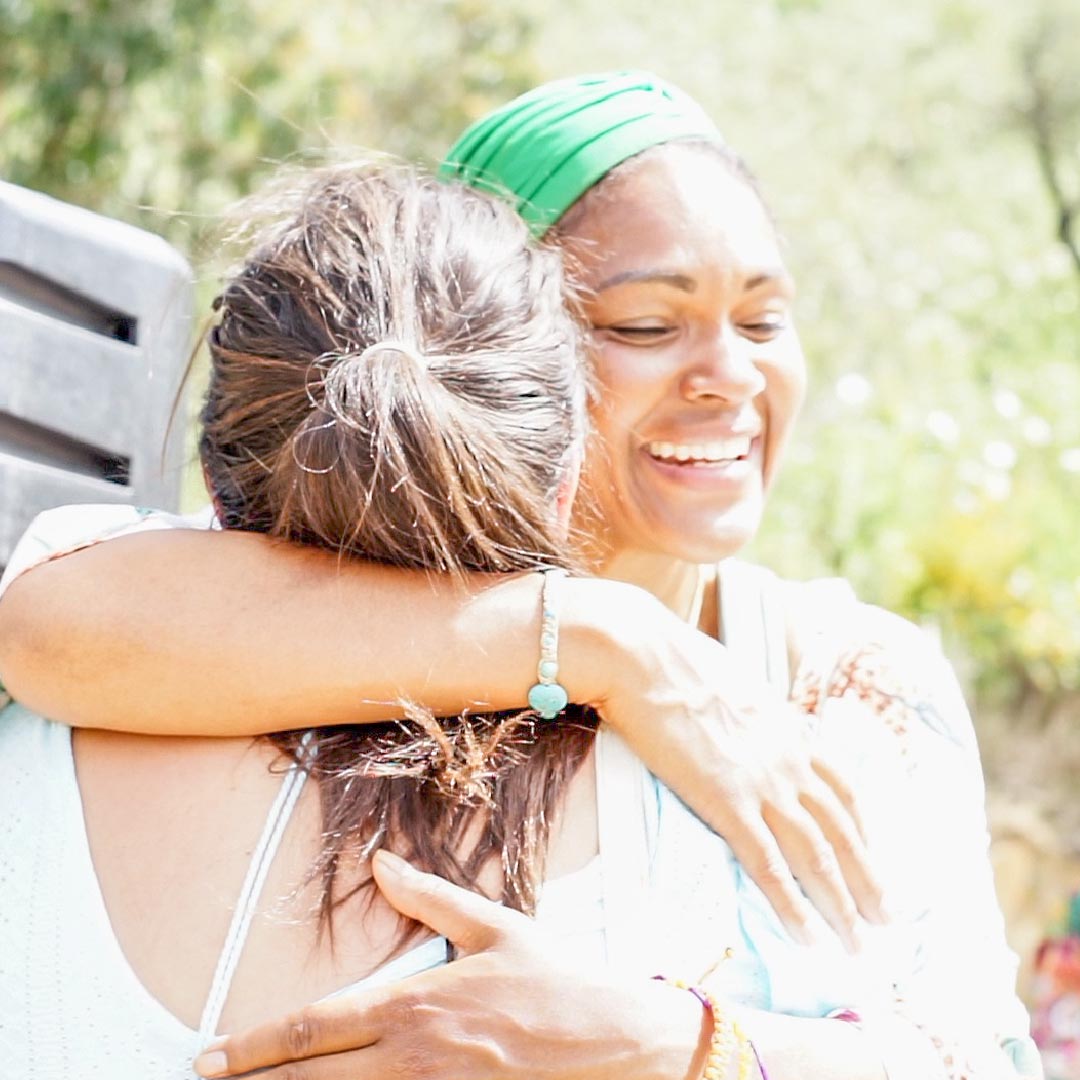 Celebrating Love & Joy
We conclude the journey with beautiful mantras that invite you to connect with those around you and celebrate love, peace and joy.
Timetable
Part 1 | Welcoming of the tribe

14:00 AM - 14.30 AM (GMT)

Tea and water available
Part 2 | Introduction and Intention

14.30 AM (GMT)

Setting of intention, invoking the Divine Me.
Part 3 | Movement

We will engage our body instruments through intuitive movement purifying and activating our prana.
Part 4 | Toning

Discover your unique sound, activate your throat chakra and elevate your energy frequency.
Part 5 | Breath work and Sound bath

Breathing exercise driven by our custom-produced beats evolving into a mesmerizing sound journey guided by saxophone, didgeridoo, light language and singing. This musical experience opens the heart chakra.
Part 6 | Celebration

We conclude the journey with beautiful mantras that invite you to connect with those around you and celebrate love, peace and joy.
Part 7 | Sharing

Share your mystical journey if you like and inspire others to step into the light.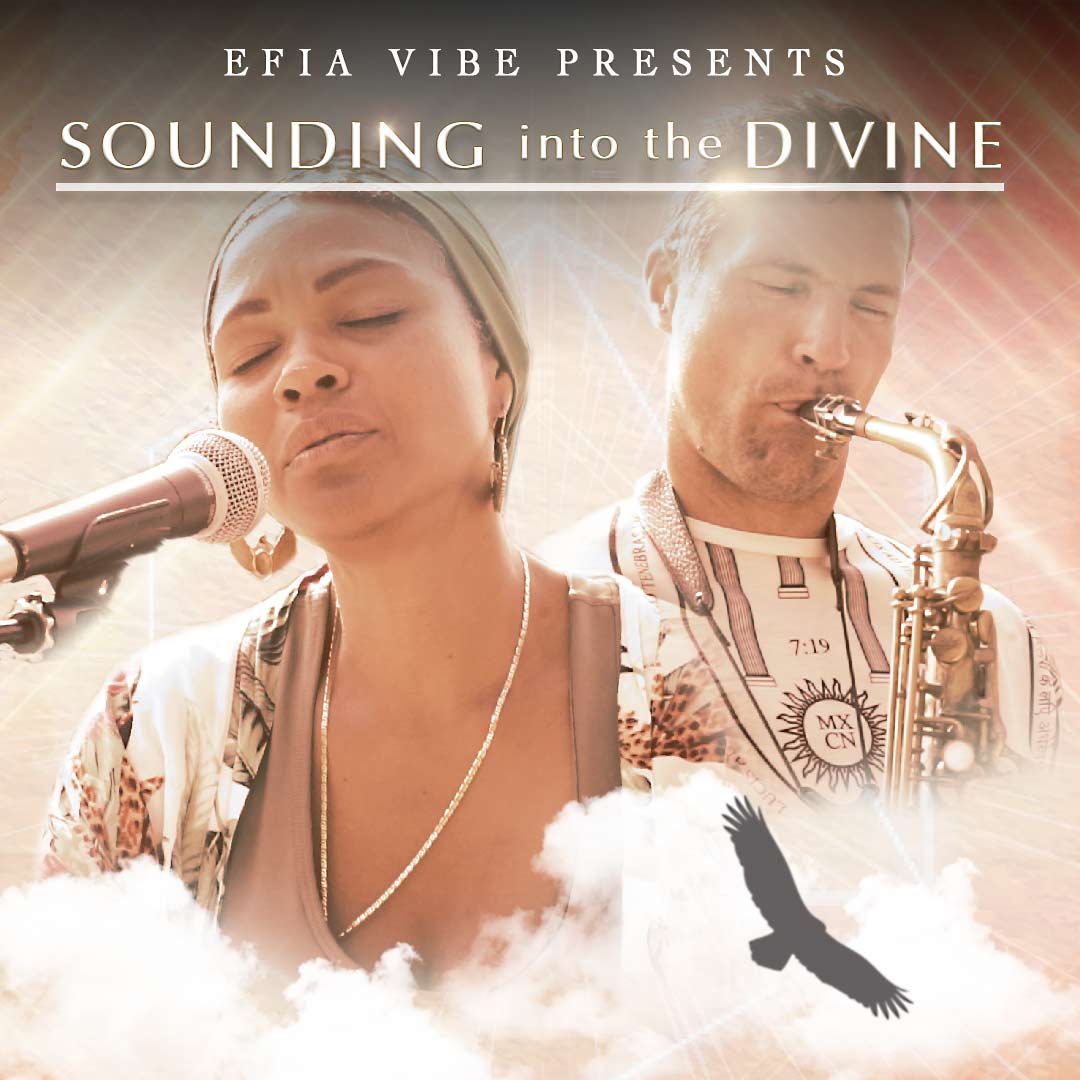 Reserve your spot!
We use a sliding scale to make this event more inclusive!
Surrender to awaken your Divinity
Surrender to balance your energy centers
Surrender to activate your authenticity
Surrender to dive into the boundlessness of your Divine Essence
More details
Directions
How to get to Villa La Perla, Portugal?
R. do Clube Carvoeiro 53, Carvoeiro, Portugal
37°06'03.8"N 8°28'43.1"W
37.10105962706882, -8.478629622564087
The road that leads to the villa is a dead end with lots of parking space at the end.
When you're in front of the villa take the side path in front of the villa leading to the hexagon studio where the inner sound journey takes place.
You will experience
✨a state of calm and peace
✨your authentic power
✨oneness
✨more selflove
✨a sense of freedom and expansion
Start the experience!
Efia
has the ability to create a vibe that inspires others to invoke their inner power and let their brilliance shine through. Her intuitive and engaging way of connecting with herself and others has given great depth and meaning to her work as an artist, singer, creatrix, mystic and intuitive dancer.

"The body a magnificent vessel to experience the material. Simultaneously a sensitive antenna to let the Divine pass through."
Gijs Huijs
Music is my passion, saxophone my voice. I create beautiful soundscapes that take you on a journey to explore your inner self and open up to a more intuitive way of being.
"I love to combine art and music to elevate the soul. Join us on this journey of reaching a higher state of being!"
What happens after you order
1. Purchase product

Click the buy button to purchase your product. You will be send to a secure checkout page

2. Check email for details

Check your email and spam folder for the exact location and other useful information

3. Bring your vibe, enjoy the tribe

The only thing left to do is let go and surrender...
FAQ
Do I need experience in singing?

No experience is necessary. These sessions were made for all levels of familiarity.
What type of clothing is best to practice in?

Clothes you feel comfortable in. We'll be mostly sitting in cross legged position and laying down.
What if the event is canceled?

When the event is rescheduled we will reserve you a spot for the next session. When you're not able to make it the next session you may transfer your spot to another person. When a session is canceled the ticket will be refunded in full.
Can I cancel my booking?

Your ticket will not be refunded. We suggest you transfer your ticket to another person.
I have other questions. How can I contact you?

You can get in touch with me via the contact form on this website or email at efiavibe@gmail.com and I will try to get back to you as soon as possible. Follow my Telegram group for the latest updates on the event.
Choosing a selection results in a full page refresh.